"What's a Gonk?" This question came from the rest of the What's The Best team when I excitedly told them that I'd found a fellow Gonkaholic in TV star Stacey Solomon. I couldn't believe no one I worked with knew what a Gonk was. For me, Gonks have been a major feature in my Christmas decorations for many years.
A Gonk is essentially a Christmassy gnome-type creature; they have big beards, big hats, big bottoms, and you can't see their facial features, apart from often a big nose.
In Scandinavian folklore, they're known as Tomte, and they protect children and homes from misfortune.
You can buy them to decorate your Christmas tree, to sit on shelves, windowsills and fireplaces, you can even buy Gonk-themed bedsheets. Often the decorative Gonks have wire inside their hats, meaning you can pose them.
Stacey Solomon calls her Gonks 'Norm', which is a pretty good name for a Gonk, I think.
So, if, like me, you love Gonks and can't get enough, scroll down to find out my favourite Gonks for this year. And if you don't already love Gonks – well, prepare yourself, as you will soon.
The Best Gonks
1. Big Grey Hat Gonk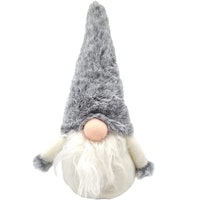 I like this little chap because of his massive hat. I mean, he's gone over-the-top and I appreciate it.
2. Set of 2 Plush Gonks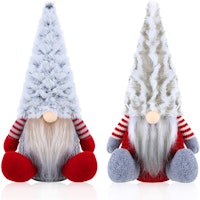 Two lovely Gonks; one with a grey bottom, one with a red bottom. They sit about 25cm tall.
3. Personalised Christmas Gnome Heart Handled Mug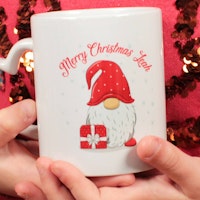 www.notonthehighstreet.com
Treat a Gonkaholic to a personalised Gonk mug from
Dreams to Reality Design Ltd.
for happy cups of tea throughout Christmas.
4. Three Kings Gonk Gang Red Gonkert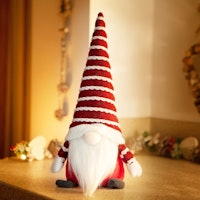 Love the snazzy hat on this Gonk, who stands 35cm tall.
5. Festive Gonks Duvet Set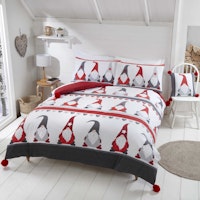 RRP: £14.95
You'll have to pre-order this set, as it sold out as soon as Stacey Solomon featured it on her Insta Stories. You'll get a duvet cover and two pillowcases (one pillowcase if you buy the Single).
6. Christmas Gnome Dishcloth And Tea Towel Gift Set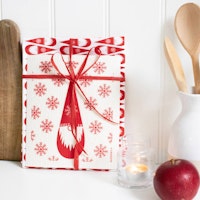 www.notonthehighstreet.com
The perfect gift for your Gonk-loving friend who loves to wash up. The set includes a tea towel and three dishcloths.
7. Gonk Jumper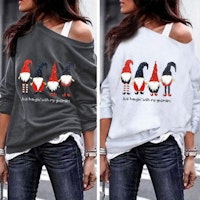 If you love a Gonk as much as I do, then get your hands on this Gonk-tastic Christmas jumper from Wowcher. Bargain cheap, too.
8. LucaSng Christmas Ornaments Plush Gnome Doll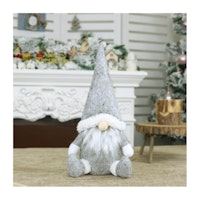 Use it as a Christmas ornament or a desktop decoration.
9. Gonk Reverse Supersoft Throw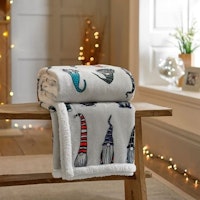 Treat your Gonk-obsessed friend with this super soft throw.
10. Light Up Porcelain Gonk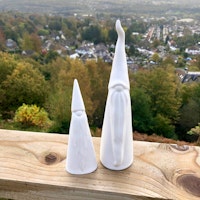 www.notonthehighstreet.com
Pink Pineapple Home & Gifts has this gorgeous light-up, porcelain gonk. Perfect for outdoor or indoor decoration.
Make your own Gonk
Check out Pinterest for ideas on how to make your own Gonks. You'll find sewing patterns, crochet patterns, and designs for Gonk bunting among other fabulous things.